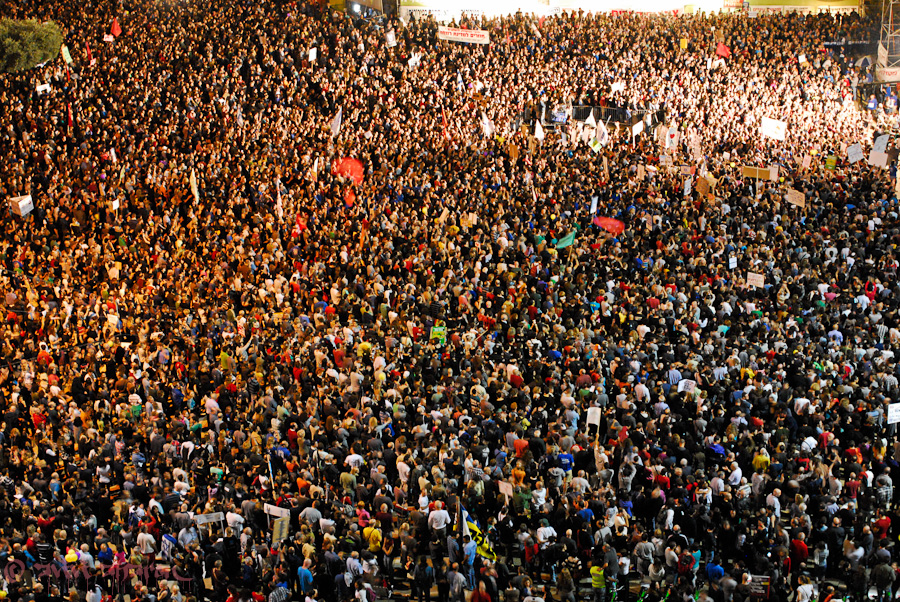 01.
From the PM's Office to a Cooperative Fighting the Cost of Living
"In the tent city, I learned to believe in the citizen's ability to act, and in the power of the group."
Orly Leopold's life was running smoothly in the safe lane. With a bachelor's in law and political science, the 27 years old Tel-Avivian was working as assistant to the CEO of the Bureau of Intelligence – an appendix of the Prime Minister´s office. "After one week at the tent city, my life was completely transformed", says 32-year-old Leopold today.
"I found it hard to go back to my previous life, all the balance had shifted."
I had always had relatively high awareness to things, but I've accumulated a lot of knowledge in the tent city, got to know people who share my way, I realized that I could have more faith in citizens' ability to create change, and the power that a group has, to do things together. And those quickened realizations and intensity that I went through at the protest – the entire Israeli public is going through the same thing, only it's a slower process".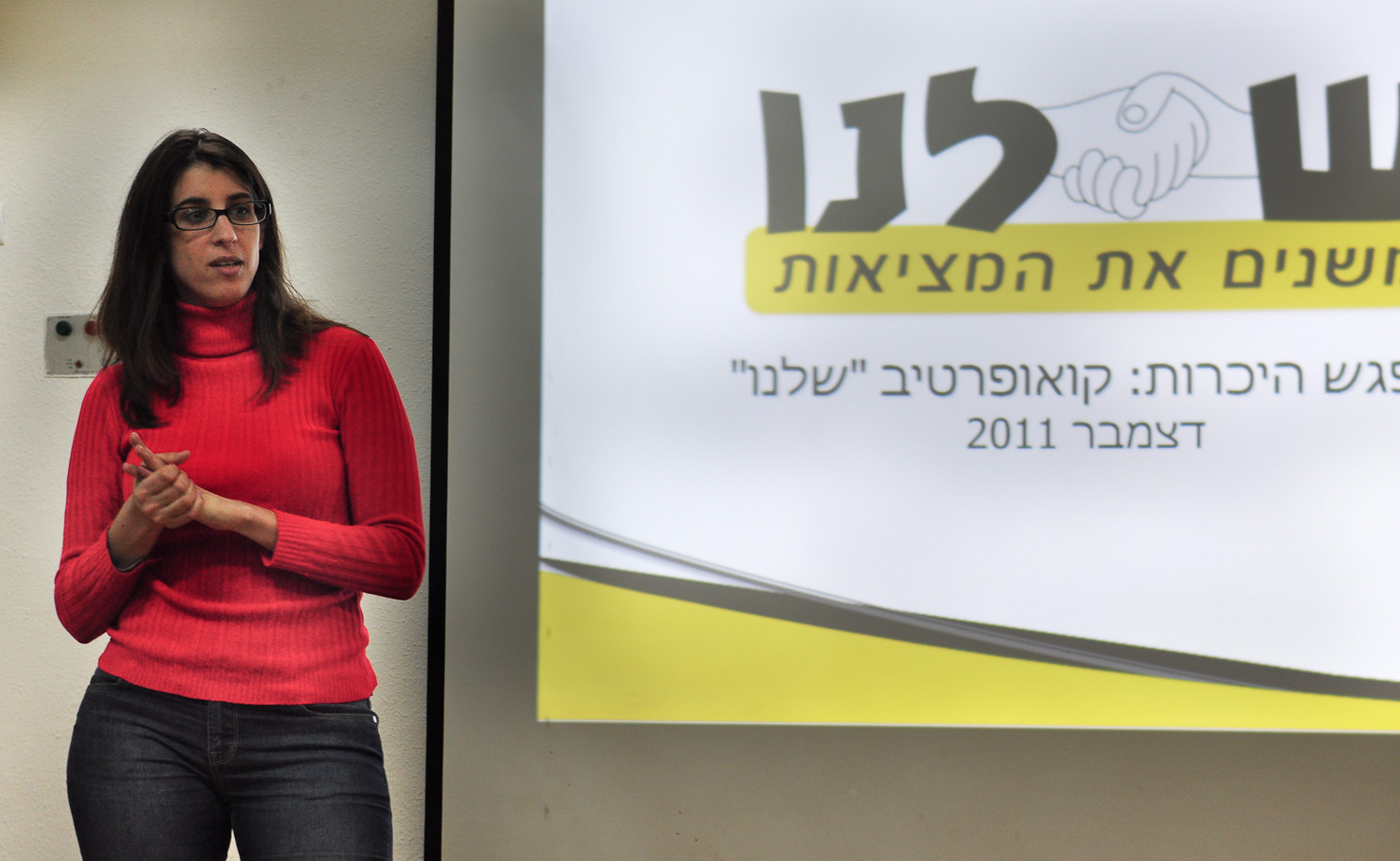 Her quickened realization regarding the need for a group action was also quickly translated into action. "At the tent city, we realized that one of the biggest problems was financial ignorance, and we decided to establish the social university, which at the time of the protest held two lectures a day on financial issues. And a lot of thoughts came into being there". One of those thoughts developed into the "Shelanu" [Hebrew: Ours] project, a cooperative aiming to lower the costs of living using a discount credit card, pension products with reduces fees, and a supermarket (including a physical store and online orders).
The entrepreneurs behind this idea contacted me because they knew I had the legal education, that I know my way around the corridors of power, and that I'm good with bureaucracy, and all of a sudden I found myself writing the articles of association. I was telling them that if we want to run it the right way, we need a secretary and a treasurer, so they said: 'then come and fill those positions'. And I was only coming to help. I didn't want to lead this. I didn't know it would become my entire world. I got sucked in".
For two years, she was effectively working two full time jobs: her official, governmental one, and her unofficial, social one. In 2013, she quit her governmental position and devoted herself completely to the cooperative. At the same time, she also studies for an executive MBA, deepening her understanding in accounting and retailing, as well as her perception of social issues. "The idea behind the cooperative is that the owner is the customer, and that cancels out the inherent conflict of interests between a business and its owners, its employees, and its customers", she explains while walking through the shelves, making sure everything is in place, sorting out a slightly messed up pasta shelf. It's not 100% clear whether it's an extremely strong need to be in control – or an extremely strong need to heal the entire world. She speaks with passion, decisively, she's engaging.
Now she's putting her energy to use in slightly different directions, and going on a lower gear at the cooperative. "I didn't want to be on a payroll here, because we only pay the supermarket employees. Now, after 1.5 years with no salary, living from savings, I went back to work, and got into the public benefit company that's building the Cyber Park in Beer Sheba (the biggest city in the southern, desert part of the country). I've previously worked in private sector companies, but after the insights and experiences I've had at the protest, and with establishing the cooperative, I know I won't be doing that anymore, I intend to keep on working solely for social causes."